This post is for users that have connected their bunny.net CDN account to our OTTfeed platform.
To import your video metadata from your connected bunnyCDN Stream account to out OTTfeed platform, do the following:
– Click on "Add new content" in the top right corner on the home page.

– Select one of the types (e.g., ShortFormVideos).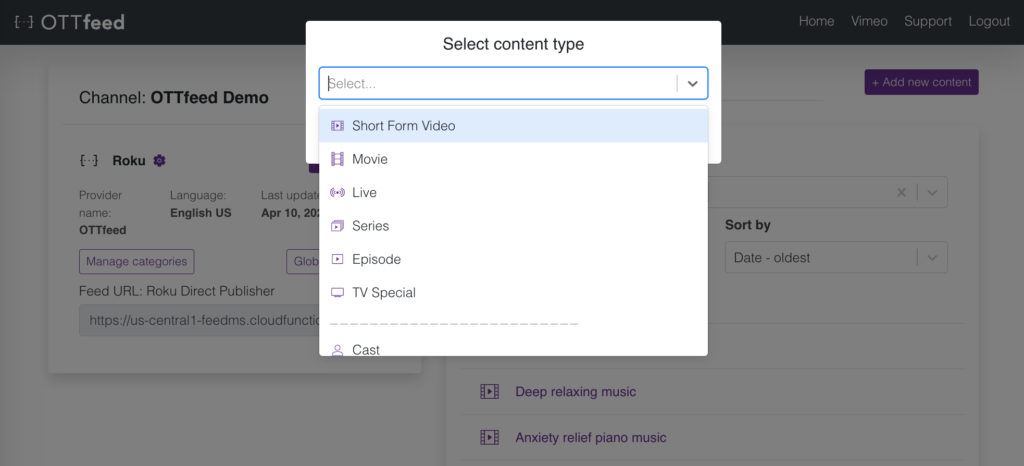 – On the video detail page, you will see a "CDN" button next to the "Video URL" textbox.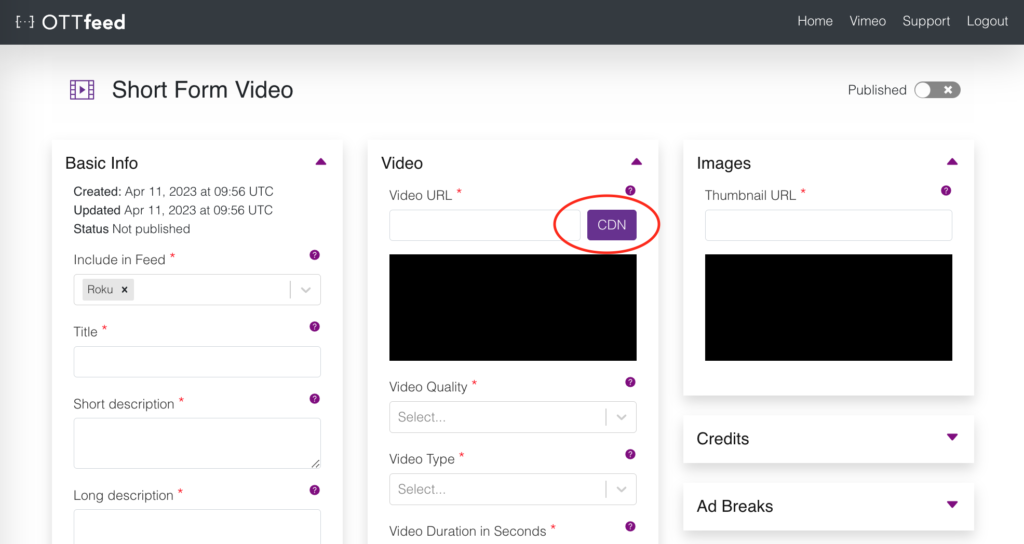 – Pressing the button will open a window with a list of all your videos hosted on bunny.net stream.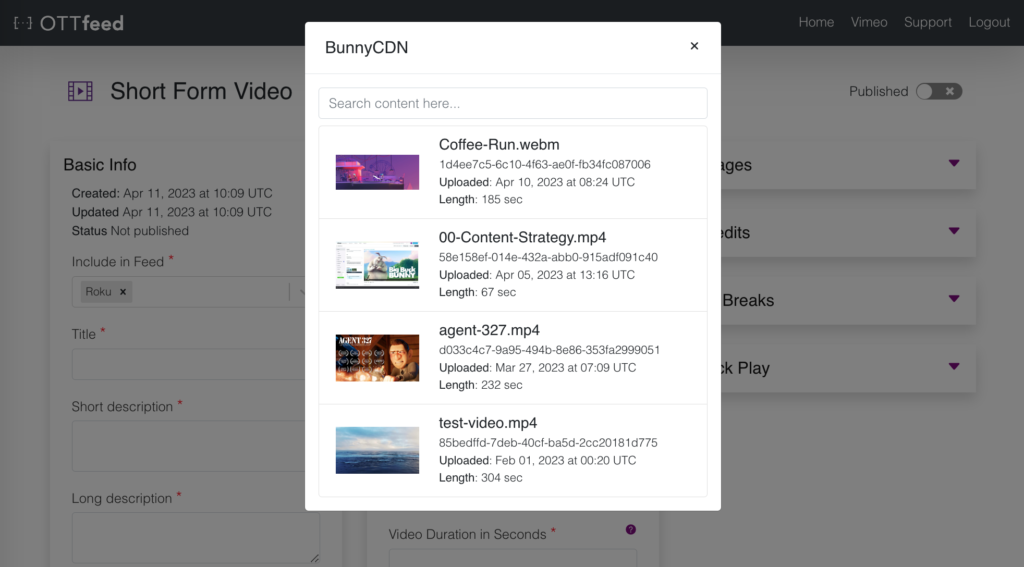 – To find a specific video, scroll down or search by entering a keyword in the search box.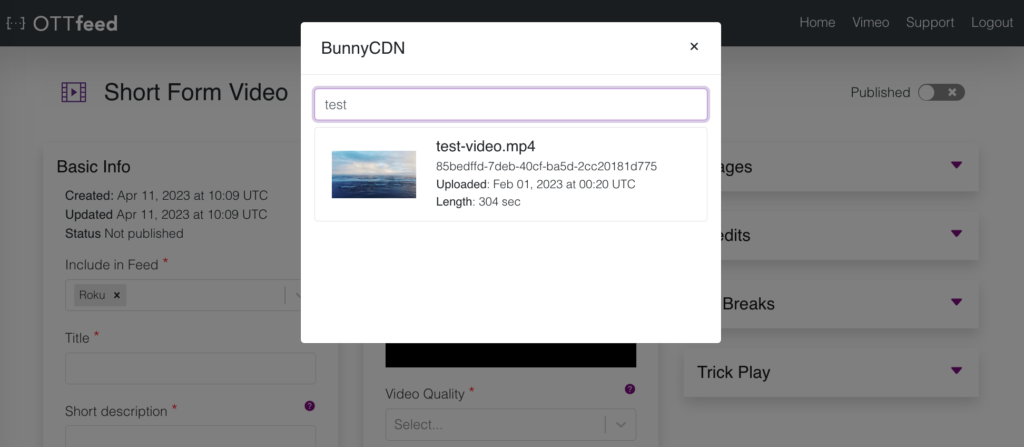 – Click on the video to import the video and thumbnail URLs.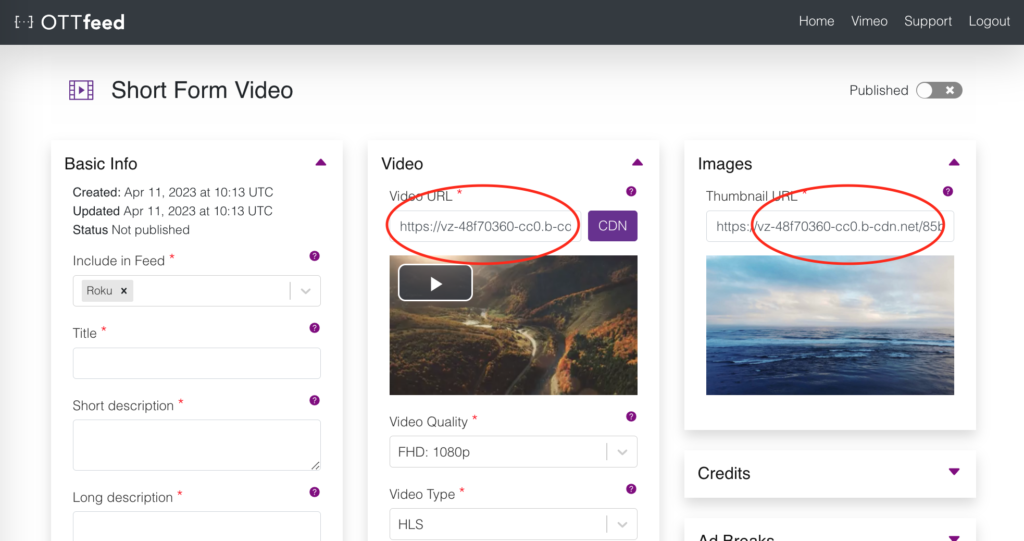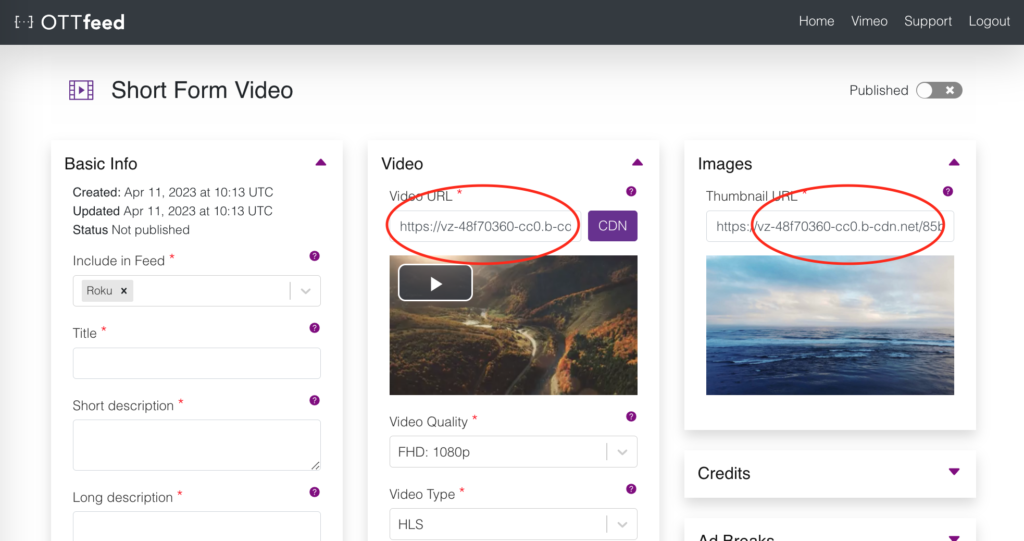 – It's that easy.